Q&A FOR METAL STORAGE DRAWER CABINETS
Regarding FAQ on steel drawer cabinets, we have Q& A as below.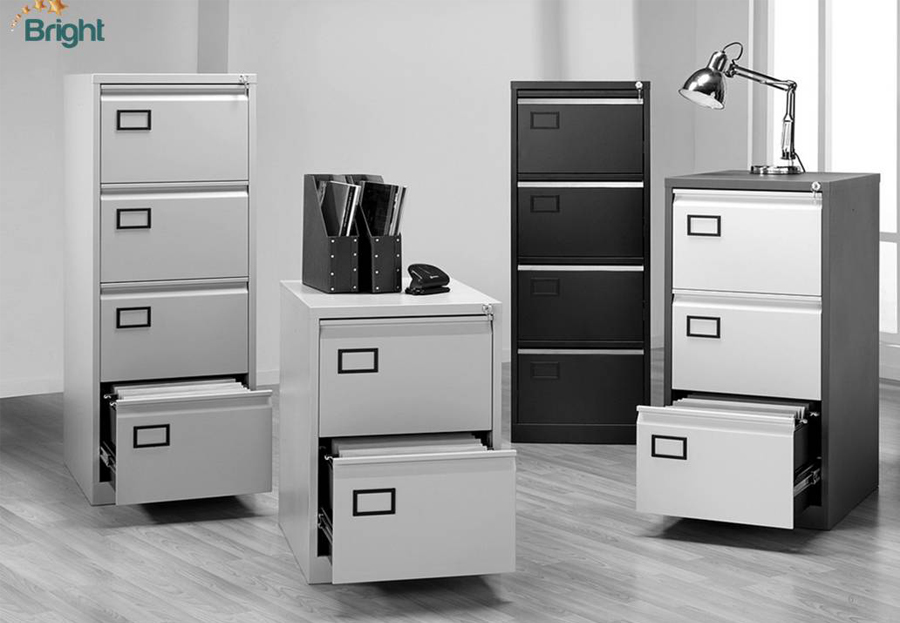 Q: What size of file folders suitable for your drawer cabinets?
A: A4 and FC sizes file folders are suitable.
In fact, almost all available size folder folders adaptable, because final users can adjust movable folder hangers to adapt to different size file folders, as shown by below picture.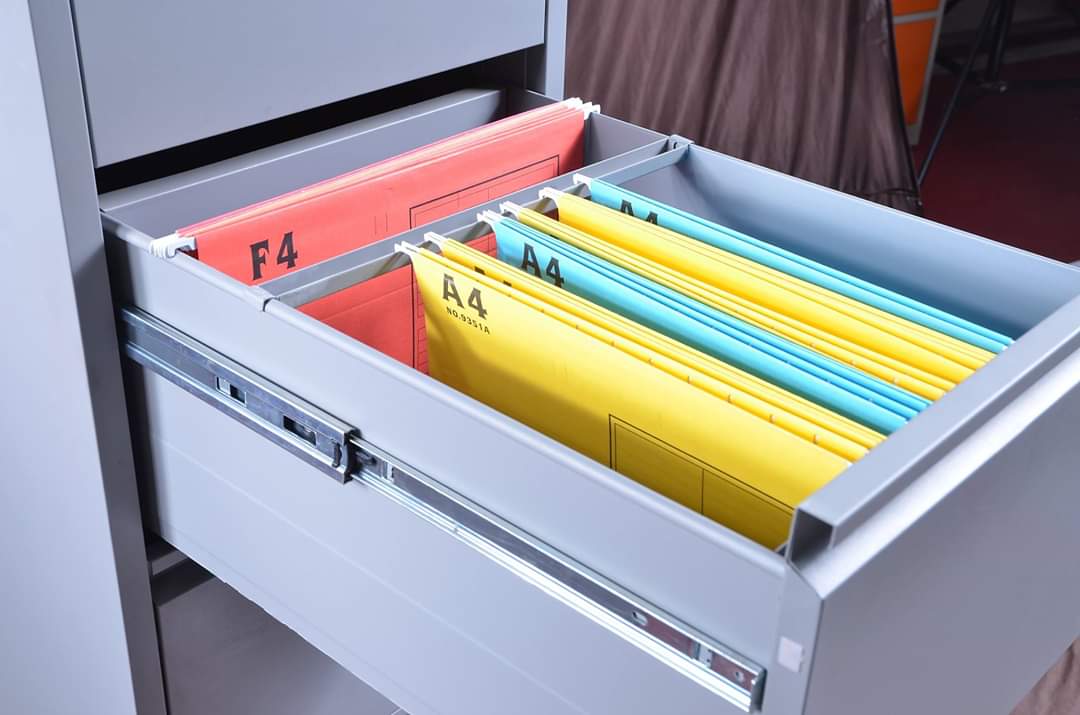 Q: What is material of the steel storage drawer cabinets?
A: All of our steel storage furniture use cold rolling steel sheet purchased from big and reliable enterprises such as Baosteel and Tangshan Iron.
Q: Can we make customized products?
A: Yes, for all of our products, we accept customized color, handle, lock, structure and package. But for drawer cabinets, usually we suggest our standard size and structure.
For different handle choics, plz refer to our best sellers.
Q: What is central locking system?
A: Central locking system for Bright drawer filing cabinets means when you lock the keys, all the drawers are locked at the same time.
Q: What is anti-tilt mechanism?
A: Anti-tilt mechanism allows only one drawer open at one time. When all drawers are fully loaded with documents, the drawers will be very heavy. Then when final users open, say, 2 top drawers at the same time, the drawer cabinets may tilt forward, then it will be not safe. So our standard drawer cabinets come with anti-tilt mechanism for safety purpose.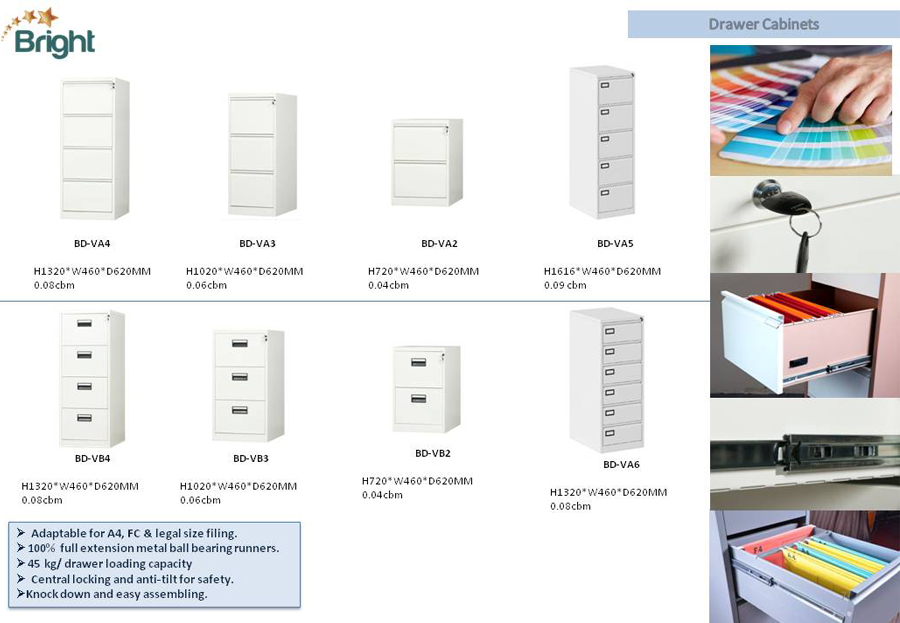 Q: How to assemble the cabinets?
A: We offer installation manual with details inside each carton. We can also offer detailed video for assembling steps. It is very easy, and it requires about 4 minutes to assemble 4 drawer cabinets.
Q: Are you factory? What is your MOQ?
A: Yes, we are professional China factory manufacturing steel storage commercial furniture for years. And drawer cabinets are our top sellers.
We require MOQ of full 20'GP container mixing at most 5 models. For details, plz discuss with us.
Q: Does drawer cabinets sell good?
A: Yes, drawer cabinet are top sellers. We guarantee most competitive price with very good quality, and 95% customers will re-order these models for stable quality. They are widely used in every office, school, hospital, factory, almost anywhere requires storage of documents.